Welcome to Creative CNC in Bradford, Ontario
After 25 years of CNC work, operator, programmer and lead hand, I decided to open my own machine shop. Utilising many methods and materials your parts can be realised. Using existing machines or building special contraptions out of aluminium, plastic, even MDF machines to get odd jobs done. Utilising manual and CNC machines to turn, mill, burn.... end result, you get your parts completed.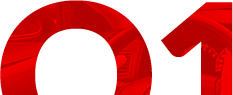 Very competitive prices

---
At Creative CNC we offer very competitive prices and our work is top quality. We pride ourselves on delivering outstanding quality and value for your money.
Over 25 years of experience

---
Experience matters and we have lots of it in the CNC industry. We have a wide variety of CNC machines to get your job done right and CAD/CAM is used to design parts and program the machines.
---
We have the tools

---
We have the tools to get your job done. 4 foot x 8 foot x 10 inch router table with full 3-D capabilities, manual and CNC lathes and Plasma Cutter.
We strive for perfection

---
Using manual and CNC machines as well as old fashion 'figure it out' the jobs get done, sometimes with design improvements along the way.

416-666-4797
Give Steve a call today at Creative CNC today to find out how he can help with your project.
Creative CNC address
Creative CNC is located in Bradford Ontario and we serve the Greater Toronto Area including: Newmarket, Aurora, Barrie, Mississauga, Brampton, Oakville and Toronto.
Contact Creative CNC
It is easy to contact Creative CNC in Bradford, Ontario. Send us an email or give us a call anytime to discuss your CNC needs.
e-mail: info@creativecnc.ca
phone: 416-666-4797