We Offer A Wide Variety of Services
Creative CNC is primarily a machine shop specializing in: basic machining such as bushings and shafts. We also offer CNC (Computer Numeric Control) turning and milling services, prototyping in a wide variety of materials such as aluminum, steel, plastics, foam, wood and MDF. We can also produce styrofoam molds to cast custom concrete products.
We also offer custom wood carving services: custom signs, cottage signs, commercial signs and home address signs.View our catalogue which contains thousands of wood carving designs that we can customize to suit your needs here: http://creativecnc.carvecatalog.com/
After 25 years of CNC work, operator, programmer and lead hand, I decided to start Creative CNC. Utilizing many methods and materials your parts can be realized. Using existing machines or building special contraptions out of aluminum, plastic, even MDF machines to get odd jobs done.
Custom Parts & Prototyping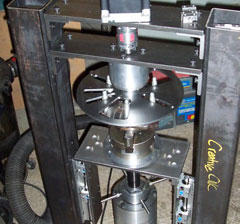 Custom Aluminum Parts and Prototyping, Custom Plastic Parts and Prototyping.
4 Axis Machining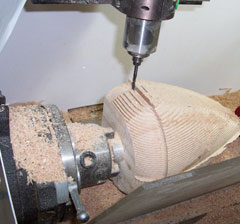 Diameters up to 8 inches and lengths up to 16 inches can be made from 3-D files.
Custom CNC Work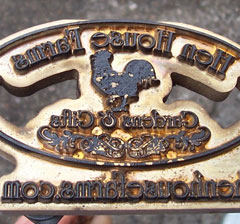 Custom branding irons created to burn your mark into leather and wood. Custom engravings, custom foam cutting, reproduce gaskets and much more.